---
UP TO 50% OFF OUR FAMILY TREES
FREE SHIPPING OVER $100
USE CODE "BLACKFRIDAY"
---
Family Tree for up to 15 names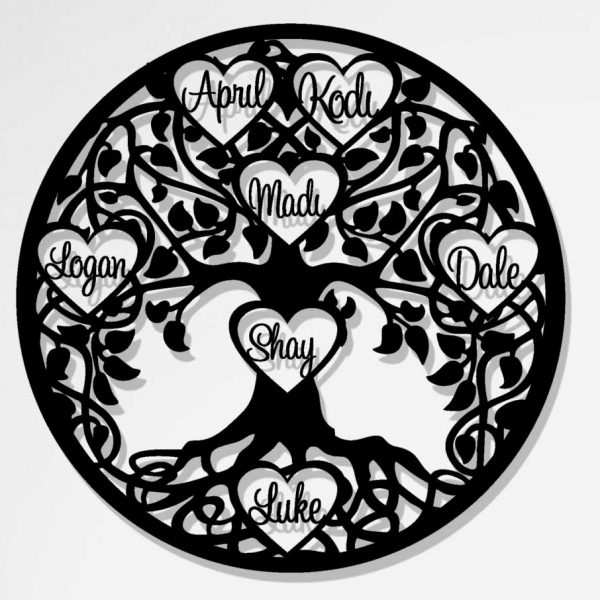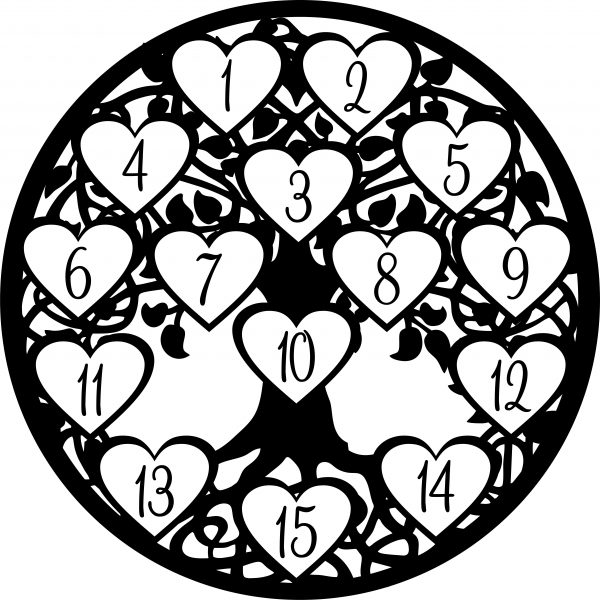 ABOUT THE PRODUCT
Customsied Round Family Tree with 15 heart spaces to put names or inspirational words!

Only use the name places you want to use, you can put from 1 name to all 15 names in this design giving you total control on how it looks.
Any unused positions do not get a heart drawn in that space and the normal tree design will be there instead.

To order, choose a numbered position on the tree below and place the name against the corresponding number in the order form.

SIZE AND MATERIAL OPTIONS
60cm MDF – RRP $90.00 – Sale $50.00
80cm MDF – RRP $130.00 – Sale $80.00
60cm Perspex – RRP $120.00 – Sale $100.00
80cm Perspex – RRP $180.00 – Sale $140.00
---
Family Tree for up to 29 names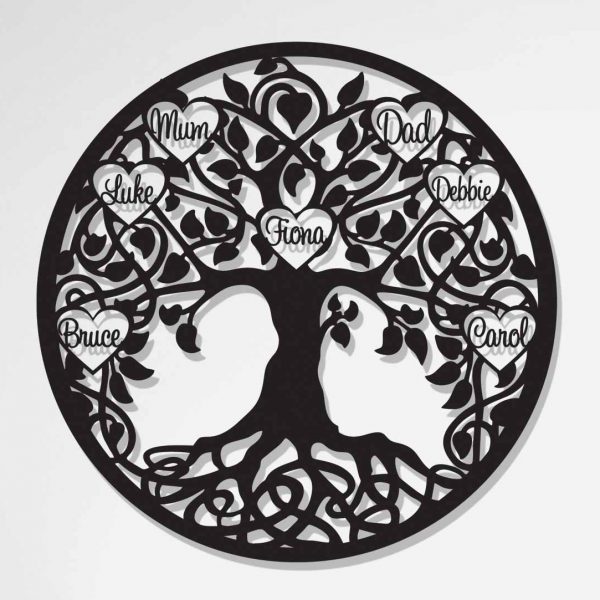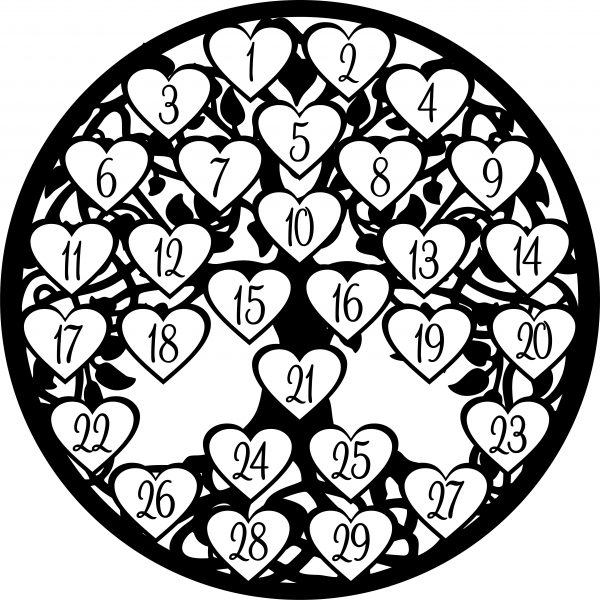 ABOUT THE PRODUCT
Customsied Round Family Tree with 29 heart spaces to put names or inspirational words!

Only use the name places you want to use, you can put from 1 name to all 29 names in this design giving you total control on how it looks.
Any unused positions do not get a heart drawn in that space and the normal tree design will be there instead.

To order, choose a numbered position on the tree below and place the name against the corresponding number in the order form.

SIZE AND MATERIAL OPTIONS
80cm MDF – RRP $200.00 – Sale $100.00
80cm Perspex – RRP $300.00 – Sale $170.00
---
FAQ
Will I get my order before Christmas?
Yes, our order cut off dates are listed below, if your order is in by these dates, we will have your order dispatched by the Australia Post Delivery cut off. We have no control if Australia Post fails to deliver by their dates, so the best advice we can provide is to get your orders in now.

Christmas Cut Off Dates
Standard Post: 6th December for postage by 12th December
Express Post: 12th December for postage by 19th December
Pickup Orders: 21st December for pickup by 24th December
What is MDF?
MDF is a type of wood, it is perfect for use indoors. But not suitable for outdoors use.
What is Perspex?
Perspex is a cast acrylic sheet, this material has a high gloss finish, and is fine for indoors or outdoors use.
Where are you located?
Our workshop is located at 755a Port Road, Woodville, SA 5011. This is the location for pickup orders.
Do you post Australia Wide?
We do post Australia wide, 5 days a week.