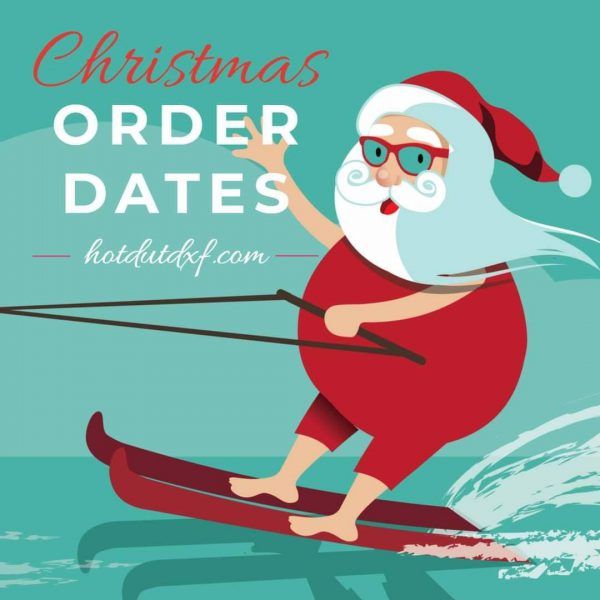 To ensure that your orders are dispatched and received in time for Christmas it is essential that we establish order close off dates that enable us to process, manufacture and dispatch your orders in time for the Australia Post cut off dates. While we are committed to ensure that your order is dispatched from our workshops before the advertised cut off dates for Australia Post, we do not control their delivery network, and as such we cannot provide the guarantee that your parcel will be delivered in time.
All products and shipping options can be ordered at any time, so please ensure that when placing your order that you have checked the below cut off times if you want your order posted in time for Pre-Christmas delivery. Our website will not stop you from placing an order after cut off dates so it doesn't stop people from ordering products that are not expected for Christmas delivery.
As of December 18th 2020, we are only accepting MDF and Perspex orders for Pre-Christmas pickup from our Woodville workshop.
STANDARD POST
ALL ORDERS by Standard Post are now CLOSED
EXPRESS POST
ALL ORDERS for Express Post are now CLOSED
PICKUP ORDERS (Adelaide Metro)
MDF / Perspex Products accepted up to the 21st of December
Steel Product orders are now CLOSED
Christmas Week Trading Hours
In the final week leading up to Christmas we will be opening for slighly extended trading hours at our Woodville location to accomndate pickups outside of normal working hours.
Monday 21st December – 7am to 6pm
Tuesday 22nd December – 7am to 6pm
Wednesday 23rd December – 7am to 6pm
Thursday 24th December – 6am to 12pm
After we close on the 24th December, we will be taking a much needed break and the workshop will be closed. We return on the 11th January 2021. We will still be accepting orders during this time, but there is no manufacturing occurring at that time. If you need your orders before mid January, please get your orders in before 21st December.